JASPER NATIONAL PARK
LET OUR FRIENDLY STAFF PLAN YOUR DAYS AND BOOK ACTIVITIES IN JASPER FOR YOU!

ACTIVITIES FROM YOUR FRONT DOOR
There is plenty to experience just by walking out your cabin door! The Sunwapta Falls are a short stroll away, with 2 more sets of falls about a 45 minute return hike down an easy grade forest trail. We also have a 20 minute medium difficulty hike to the Sunwapta Bluff and the incredible views of the Catacomb Mountains and Athabasca Valley. For the more adventurous, we have mountain bikes for rent, with the Big Bend trail (12km return) offering untouched natural surroundings, or a 10km return ride to the magnificent Honeymoon, Buck and Osprey Lakes.
Sunwapta Tip: Don't try to plan everything out by yourself! Lean on our expertise to help create perfect day plans to take in sights and activities.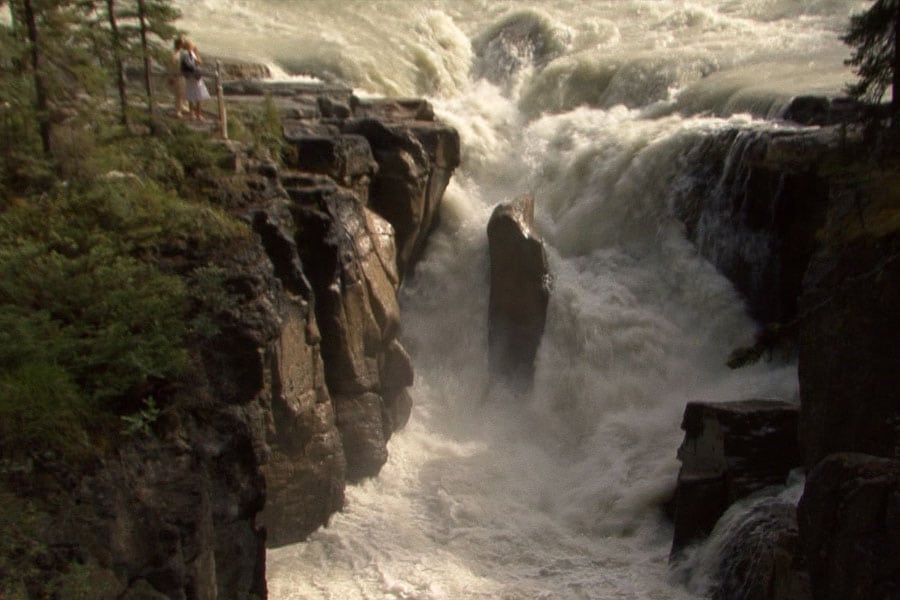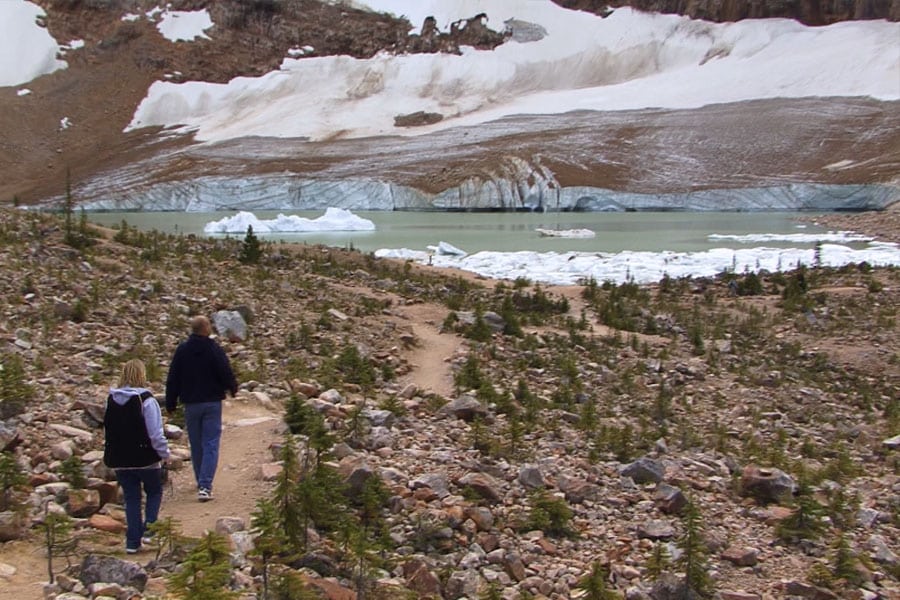 FREE SIGHTSEEING
The Icefields Parkway itself is the lifeline to see and do most of the incredible things in Jasper National Park. Within driving distance there are plenty of jaw dropping sights to take in. These include: Sunwapta Falls, Goat Viewpoint, Athabasca Falls, Tangle Falls, Panther Falls, Mt Edith Cavell, Valley of the 5 Lakes, Meeting of the Waters, Malign Canyon, Pyramid Lake, Honeymoon, Buck and Osprey Lakes, Parker's Ridge, Old Fort Point and so much more.
Sunwapta Tip:There are incredible paid activities as well! See below for the classic 'must dos'. We sell tickets for any activity right from our front desk!
COLUMBIA ICEFIELD GLACIER ADVENTURE
Brewster's "Ice Age Adventure" is a tour onto the icy slopes of the Athabasca Glacier. You will travel in a specially designed Ice Explorer bus to the middle of the glacier, on a 5 kilometre round trip journey. Your driver/guide will explain how glaciers are formed and point out interesting geological features as you travel in safety and comfort. At the mid-point, you will have the option of stepping out onto ice formed from snow falling as long as 200 years ago.
Sunwapta Tip: For 2016, Brewster combines this activity with the Glacier Skywalk in one ticket. They can no longer be purchased individually. Please read the next activity for more info!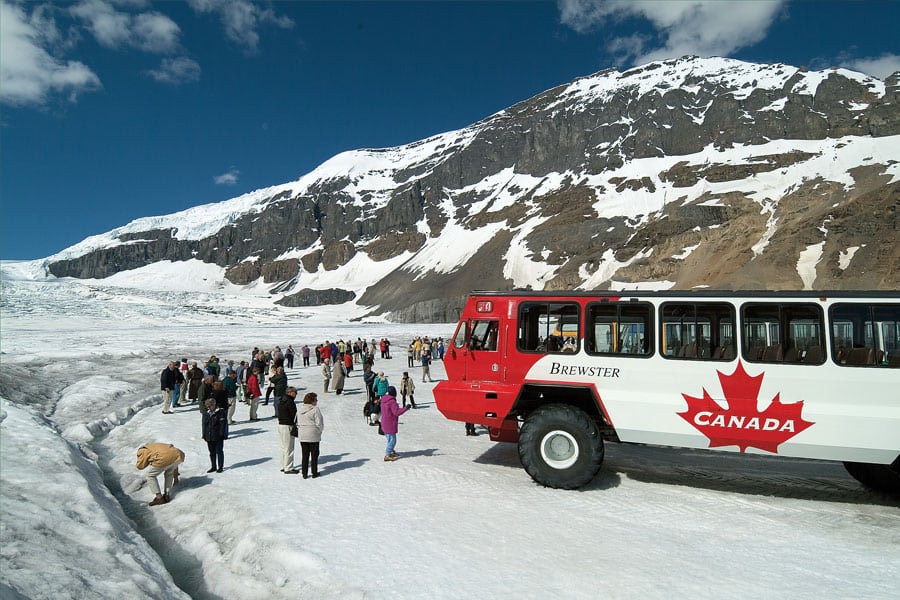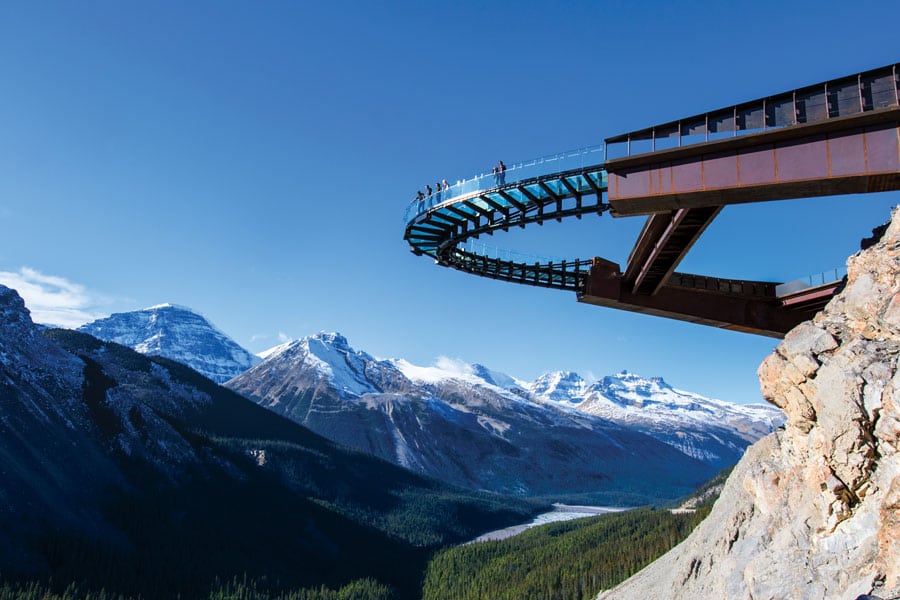 GLACIER SKYWALK
Brewster's Glacier Skywalk is automatically included in your ticket for the Glacier Experience. There is a loop shuttle that takes you from the Icefields SnoCoach to the Skywalk so you don't need to worry about transportation. Step into a breathtaking world where glaciers rest above and birds soar below. Experience waterfalls, wildlife, fossils and more on an exciting cliff-edge walkway that leads to a platform where glass is all that separates you from a 918 foot drop. The entire journey is presented in an interpretive story telling format that will be sure to leave you with a special bond with our natural world that few people have the opportunity to experience.
Sunwapta Tip: If you do both activities, you will need about 3.5 to 4 hours. You can only access the Skywalk by shuttle from the Icefields Centre. If you are short on time, you can always just go back to the Icefields Centre between activities and hop in your car!
JASPER SKYTRAM
The "Jasper Skytram" is just a few kilometers from downtown Jasper. Your adventure begins at the Lower Station (elev. 1304 metres) where you will board a fully enclosed tram and lift off. During the seven minute SkyTram ride, you will be accompanied by one a fully trained and knowledgeable flight attendant who will point out the many sights and answer your questions. As your tram gently touches down at an elevation of 2277 metres, step out and prepare for a whole new perspective on the Canadian Rockies!
Sunwapta Tip: Book with us in advance to get your flight time without waiting! We recommend at least 1.5 hours for this activity. There is an optional 1km hike from the upper chalet to the mountain peak. Even walking for a few minutes affords more incredible views than the chalet can offer. The air is thin up there so don't be surprised if the hike is harder than it looks!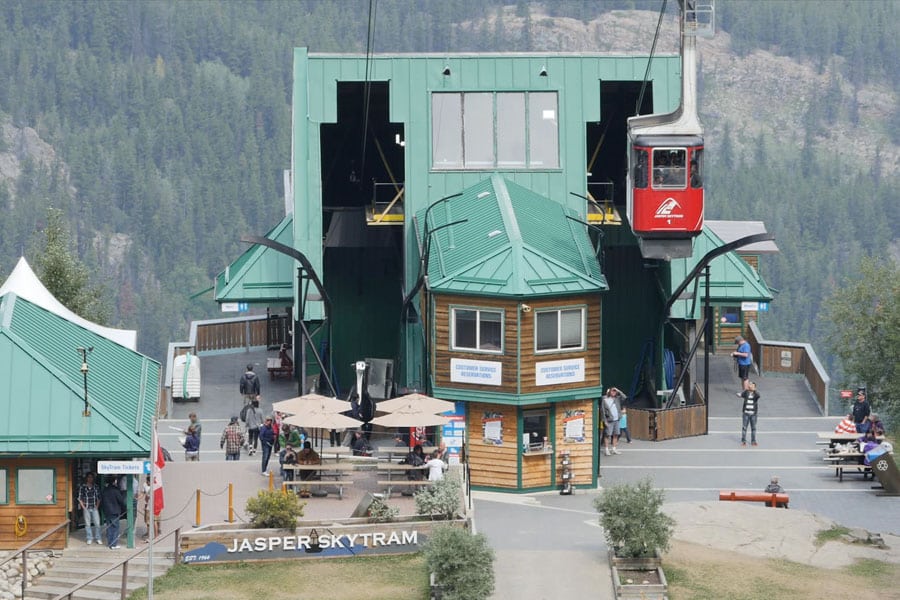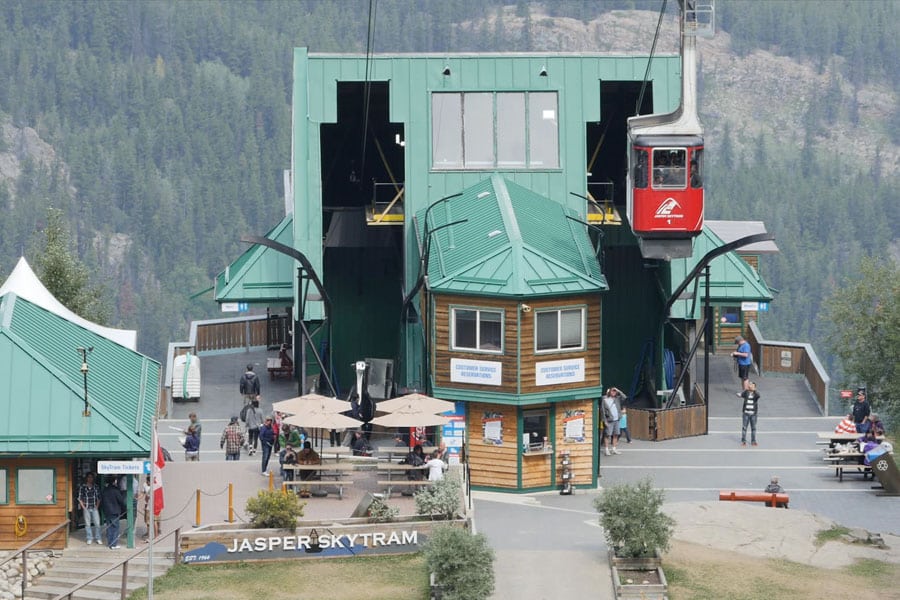 MALIGNE LAKE BOAT CRUISE
Maligne Lake is the largest natural lake in the Canadian Rockies. It is home to Spirit Island. This iconic island is the destination point of the 1.5 hour scenic lake cruise which provides a unique sightseeing tour experience not to be missed! Experienced crew will guide you through Maligne Lake's rich history, ecology and geology within the lake.
Sunwapta Tip: Cruises start only when the ice has melted! There is only one road there with not to be missed sights and hikes along the way. You need 1.5 hours return time for the cruise alone. We HIGHLY recommend the cruise. Talk to our staff about the best time of day to avoid the crowds, and let us book the experience for you!
WHITEWATER RAFTING
Whitewater rafting is one of the highest rated activities for Jasper National Park on TripAdvisor. There are only a few routes to choose from in the Park. The highest class is the Sunwapta River! Most raucous in April and May with smoother sailing in the summer, Rafting is an exceptionally fun activity anytime of the year. Expert guides outfit you, and give you basic river training prior to departure. For the Sunwapta River, Whitewater Rafting Co will pick you up right from the lodge with your suits ready to go!
Sunwapta Tip: There are some age restrictions on different routes and limited trips available. It's easy to book 24hrs in advance. Talk to our staff about the best time of day and to help choose the best route for your party! We can book tickets for your right from the desk.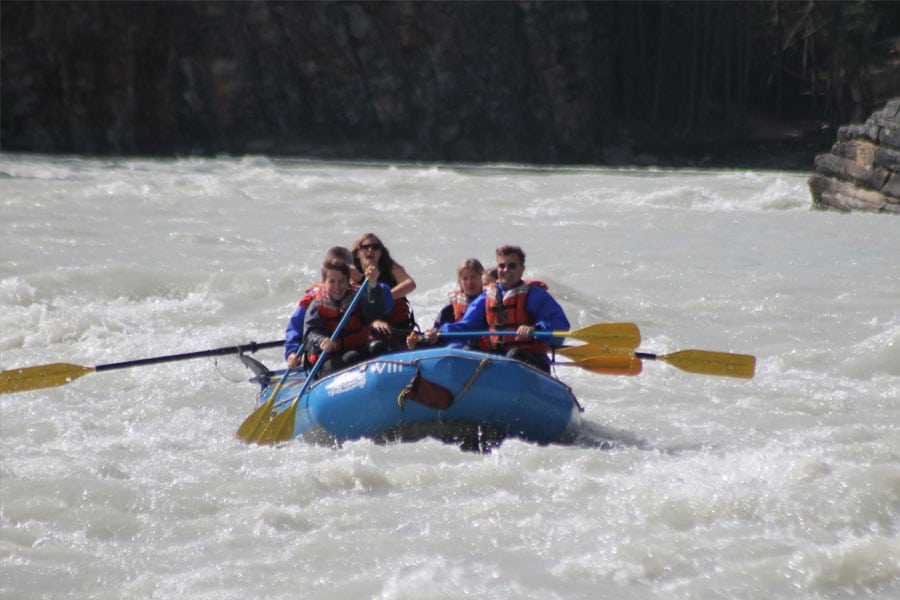 MORE TO DO
Sunwapta has great relationships with many more activity providers both inside and outside the National Park. Here's a short list with links. Keep in mind, we're here to help you plan each day and we're happy to customize your daily itinerary and book tickets for you directly at our front desk.
Jasper Motorcycle Tours offers sidecar tours of the best sites in Jasper!
Rockaboo Adventures offers incredible mountaineering and rock climbing experiences for novice to experienced climbers.
Rockies Heli has jaw dropping helicopter rides (closest to Jasper).
Jasper Riding Stables offers horseback riding (1-4 hour tours available).
Blue River Boat Safari is just a stones-throw from Mt Robson (tallest mountain in the Canadian Rockies) and about 1.5 hours drive west of Jasper.
HIT THE ROAD ON TWO TIRES!!!
Cycling the Parkway is simply on of the most incredible, memorable things you will ever do in your life. Daunting task if you rough it alone, so DON'T! We work with 3 incredible, professional, amazing cycle companies who are right there to guide you, support you, and help you accomplish this Herculean feat :). You can take the youth hostel with cycle route, or you can pamper yourself each evening at places like Sunwapta! Put your legs to work, and see the views at a pace that will inspire, motivate, and quite simply BLOW YOUR MIND. If you're on the fence, get off. If you think you can't, turn that thought into gold: reach out to one of our amazing partners right now! Bucklist, challenge, or just for fun. Get you butt on a seat and pedal!