WORK IN JASPER NATIONAL PARK
BREAK OUT OF THE NORMAL &
EXPERIENCE A SUMMER YOU WILL NEVER FORGET!
WHAT'S IT LIKE LIVING HERE? WATCH THE VID BELOW 🙂
READY FOR AN AMAZING EXPERIENCE?
Sunwapta is located 53km south of the small mountain town of Jasper. We're right on one of the most scenic drives in the world, the Icefields Parkway, and only a short stroll from awesome attractions. Being semi-remote is part of the magic for those who join our team. Everyone lives, works, and socializes on property. Unlike other jobs in Jasper, we provide very inexpensive accommodation which includes utilities, TV, internet and a staff lounge with full kitchen and more. We're like a big family with an unparalleled sense of friendship and camaraderie as you join 40+ others in an incredible summer adventure. For 2018 we're currently hiring: Housekeeping, Kitchen & Retail! We are currently done hiring in: Front Desk, Restaurant, Maintenance & Night Audit,.
Sunwapta Tip: Find details on starting wage and accommodation along with other info in our FAQ. Take a peak at our most trafficked Youtube video featuring staff life! Check out our TripAdvisor reviews. Getting excited but need help picking a department? No problem! Just email us:myjob@sunwapta.com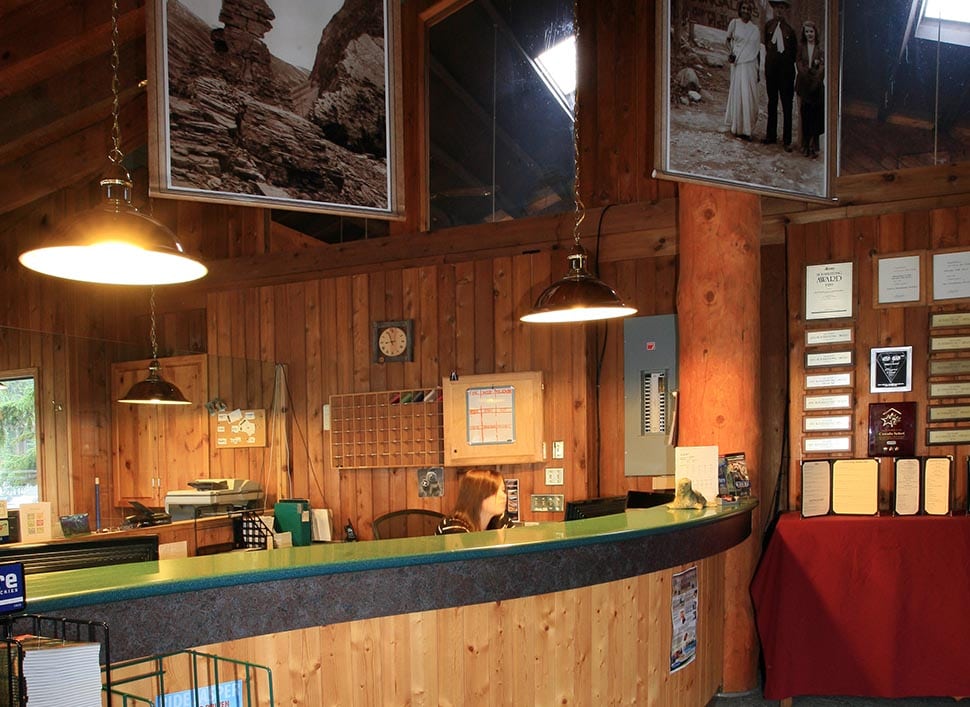 Always wondered what working in a hotel would be like? It's one of the most deeply rewarding experiences you're likely to have in work life. We've put together award-winning teams for decades and from our experience can say it all starts with YOU. When you help others, do you feel fulfilled and accomplished? Do you feel that to be one of life's greatest rewards? Do people often complement you as a great listener? Is empathy one of your greatest strengths? If you answered YES to any of these, it's worth applying now: jlee@sunwapta.com.
Sunwapta Tip: Book an appointment to chat with a manager now right here: Quick Interview. The Front Desk is the communications centre for every department, staff, suppliers, tour operators, industry pros and of course clients. Other helpful skills: Outlook, Word, Excel; customer service or customer facing sales; reception in multi-department or busy setting; ability to prioritize. Most importantly… smiling is FIRST nature, and you see challenges as opportunities to provide solutions!
Considered the most attractive gift store in the National Parks, joining our team offers you the unique opportunity to help people from all over the world! Do you consider yourself outgoing? Do you feel energized when you're around a lot of people? Do you find it easy to strike up conversations and love to learn about people? Learn to use these natural assets to create deeply rewarding and fulfilling experiences for yourself and others while gaining experience with awesome brands.
Sunwapta Tip: Email your resume today: christine@sunwapta.com and book an appointment to chat with Christine now: Quick Interview. It's useful to have skills such as cashiering, or previous retail experience in garments, cosmetics, jewelry or gifts, but it's not required. Be ready to learn as you will be working under a retail professional with vast experience in both large brand department stores and independent boutiques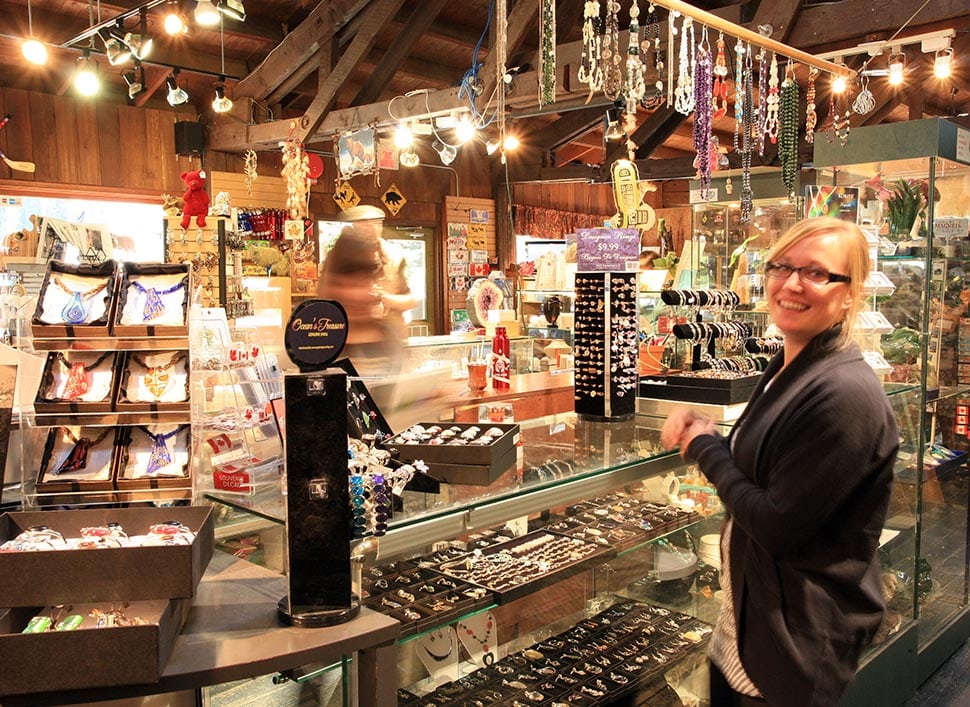 This is a massive opportunity to learn about the restaurant business, tourism, and exceptional service values. Sunwapta's Restaurant has long been one of the most significant aspects of our business. Without question it offers the best, highest quality food on the Icefields Parkway, but this is complemented by award-winning staff. The restaurant has three distinct sections: breakfast service, daytime fresh deli, and evening fine dining. If you are an experienced evening server, check this out now! Whether you join our serving team which primarily caters to hotel guests during breakfast and dinner service, or you join our daytime team which caters to thousands of international travellers, be prepared to up-level your knowledge and skill set.
Sunwapta Tip: Email your resume to stewart@sunwapta.com and book an appointment to chat with Stewart now: Quick Interview.To be considered for evening dining service you must have previous experience.
The combined experience of our restaurant management is over 60 years. Our kitchen is small, but it cranks what is considered by tour operators and clients world over to be the best food in Jasper. It starts with a commitment to provide our clients with the best possible experience, and by great people who care about the experience of everyone around them. Whether you're working toward a professional designation and need to get hours under a certified red-seal chef, or are just starting your career in hospitality or have always been curious about working in food prep, Sunwapta will up-level your knowledge, understanding, and practical skill set… guaranteed! We're hiring right now for: Sous Chef, Line Cooks, Breakfast Cooks, Prep, and Dishwashers.
Sunwapta Tip: Email your resume directly to Chef Mike:michaelhandsor@gmail.com and book an appointment to chat with Mike now: Quick Interview.. Kitchen work can be heated! To be successful at Sunwapta you must be able to show how your ability to communicate is always geared toward solutions and mutual benefit.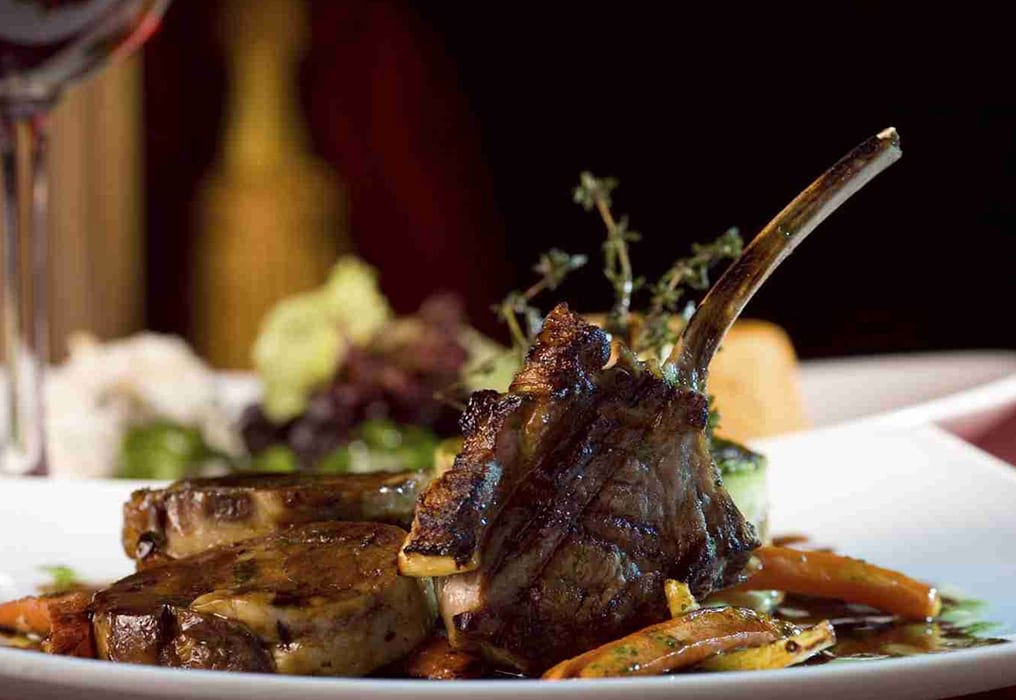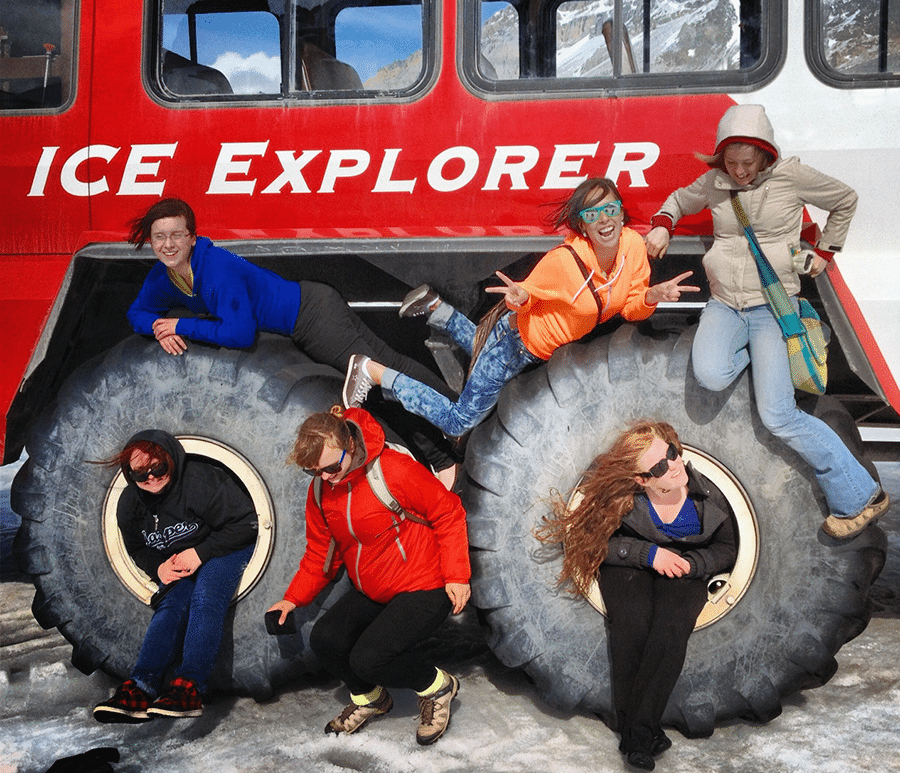 Arguably the MOST IMPORTANT department of any hotel. What sounds better than this: become part of an award winning housekeeping team, get in or maintain excellent physical shape, meet visitors from all over the world as you help them have an unforgettable vacation in Jasper, live in the heart of one of the worlds most pristine National Parks, make friends to last a life time while creating experiences you will remember to the end of your days and maybe beyond! Sunwapta's 4 years of consistently achieving TripAdvisor's Certificate of Excellence is largely backed by the Housekeeping Department's decades of winning the Alberat Hotel and Lodging Association's Housekeeping Award. Join an award winning team! We're hiring right now for: Room Checker, Housekeepers, and Laundry.
Sunwapta Tip: Email your resume to stewart@sunwapta.com and book an appointment to chat with Stewart now: Quick Interview. Housekeeping is a physically demanding job. If you are concerned about your health, this is not the right department for you. To be considered for Room Checker you must have previous experience in housekeeping.
Do you learn best hands-on and by example? Are you mechanically inclined and in good physical shape? Do you excel in communicating clearly to others? Here is an incredible opportunity to contribute and at the same time both challenge and expand your skill set. Your knowledge and confidence will only expand as you are trained in the different areas of our operations. Sunwapta is entirely OFF THE GRID which means we have our own power, water treatment and wastewater treatment. With 53 guest rooms, 38 staff rooms and thousands of visitors, maintenance is always on high-alert with a solutions oriented mindset backed by a can-do attitude! We are hiring right now for General Maintenance, Groundskeeping, and Evening Houseman.
Sunwapta Tip: Email your resume to stewart@sunwapta.com and book an appointment to chat with Stewart now: Quick Interview. Each position will also involve guest interaction, so a bright and positive attitude is imperative. Maintenance also communicates with every other department, so if you don't have them, you will learn exceptional communication skills. Apply now:myjob@sunwapta.com.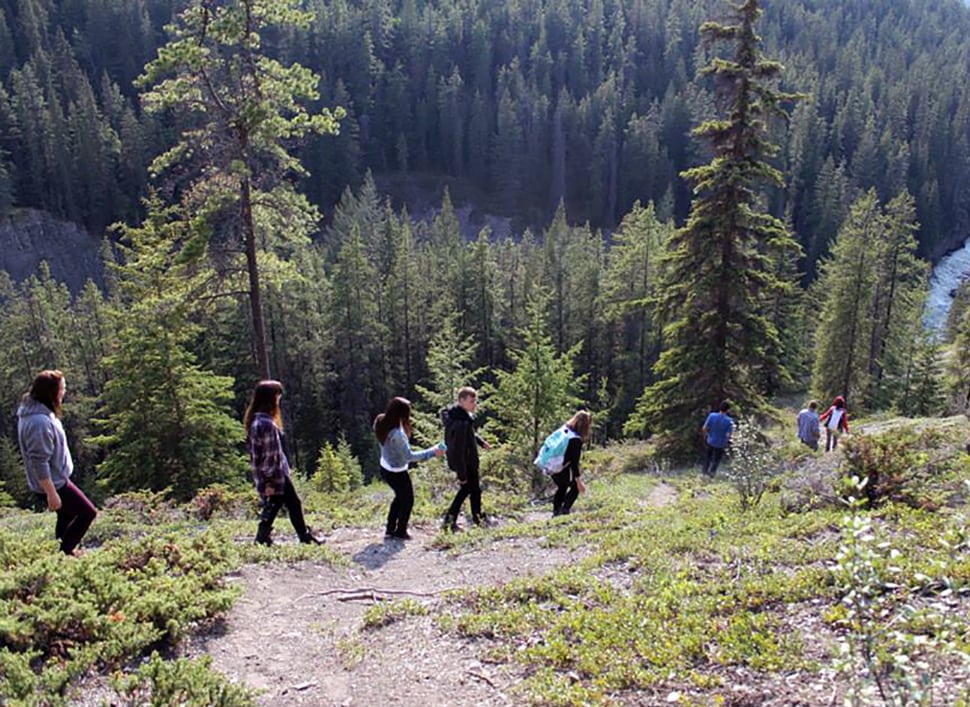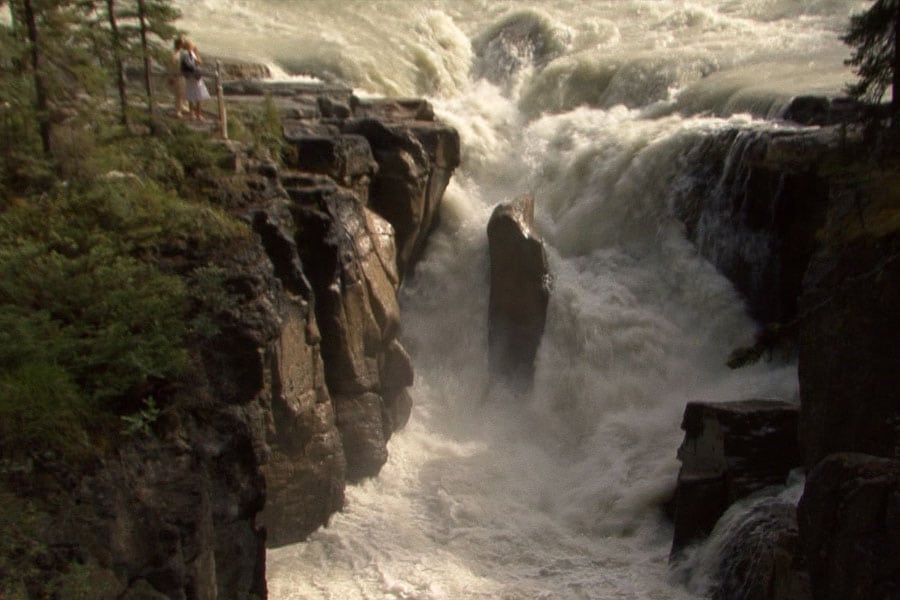 Ever wondered what makes a business tick behind the scenes? Why some make it, and some fail? This could be your chance to gain incredible insights. The Night Audit Position's key role is to produce fairly complex, in-depth reporting for departmental and senior managers. The reports are extremely important, filled with vital and actionable intel for management to ensure smooth operations across all departments, allowing us to deliver great service to guests, and also to ensure we remain profitable. Further reports ensure our mechanical systems are operating at an optimal level and in total compliance with government standards.
This position is ideal for a self-motivated, well organized, upbeat individual with ambitions to understanding business, or looking for a career in bookkeeping or accounting. On the flip side, this is also a Front Desk position, and you will be trained on our award-winning service and sales.
Sunwapta Tip: You MUST have experience with Microsoft excel and have a good grasp on basic mathematics. You must be comfortable with extended hours of computer work and be able to work alone. Past Night Audits have managed an awesome social life at the same time. Reach out directly to matthew@sunwapta.com and book an appointment to chat him here: Quick Interview.